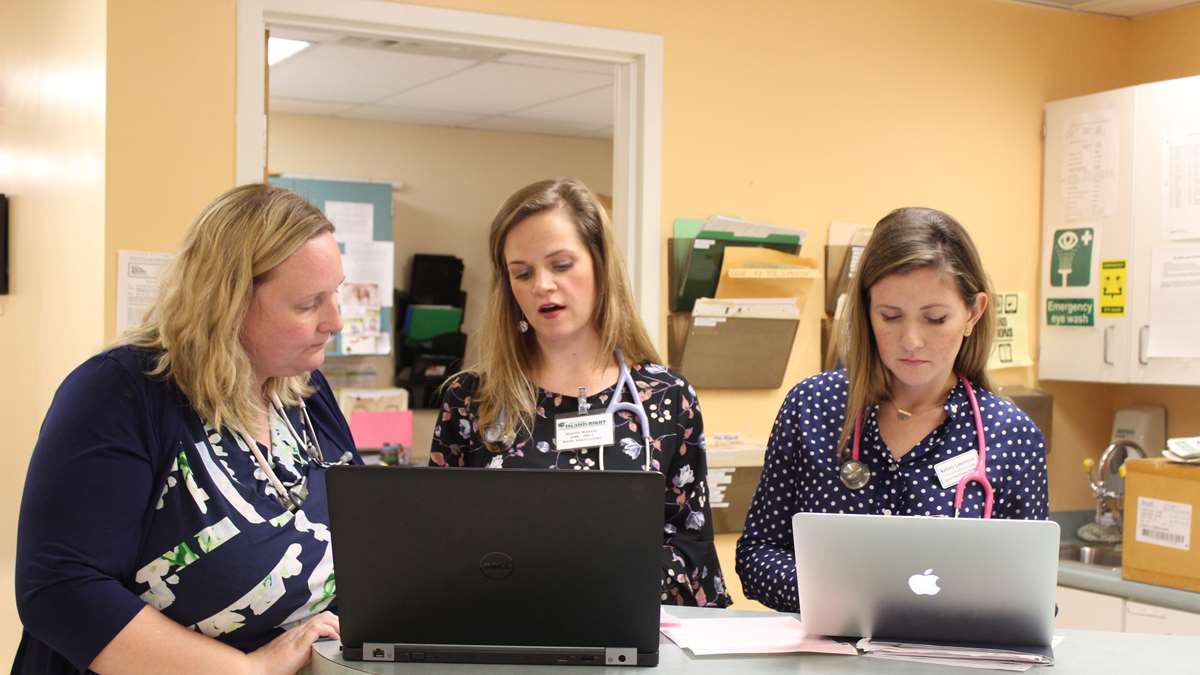 Impacting communities
where we live.
Nursing preceptors are an integral part of the Advanced Practice Nurse education experience. Preceptors provide valuable clinical practice support, guidance and mentorship to students.
Preceptors
Nursing preceptors provide real-world experiences.
The WVU School of Nursing is proud of its robust nurse preceptor program which provides Advanced Practice Nursing students the experience in health clinics throughout the state and country. 
Our preceptors use their nursing experience and knowledge to provide mentorship and guidance as new nurses learn their responsibilities and transition into the health care field. 
The School of Nursing matches students with preceptors who practice in a location that is ideal for the student. 
Benefits of becoming a WVU School of Nursing Preceptor.
Not only do our students get the benefit of working with experienced, licensed nurses, but our preceptors find it a rewarding experience. 
Benefits to you:
Recognition as WVU School of Nursing Adjunct Faculty (with application)
access to free online continuing education credits, including Pharmacology
A letter confirming your preceptor hours for certification renewal
WVU library access
Professional networking
Opportunities to collaborate with faculty on research, quality improvement projects in your clinic, and manuscript publishing
Recruitment of new APRN staff
You'll be helping the next generation of West Virginia advanced practice nurses
Interested in becoming a WVU School of Nursing Preceptor?
if you are a licensed APRN and you meet the following criteria, we would love to meet with you to discuss what we offer and what you'll need to include:
Commitment and desire to be a preceptor
Clinical competence
Continuous professional development
Caring attributes
Minimum number of 2 years of experience
Minimum of a Masters of Science in Nursing degree
Role-model evidence-based professional nursing practice
Effective communicator
Teach time management and prioritization in patient care