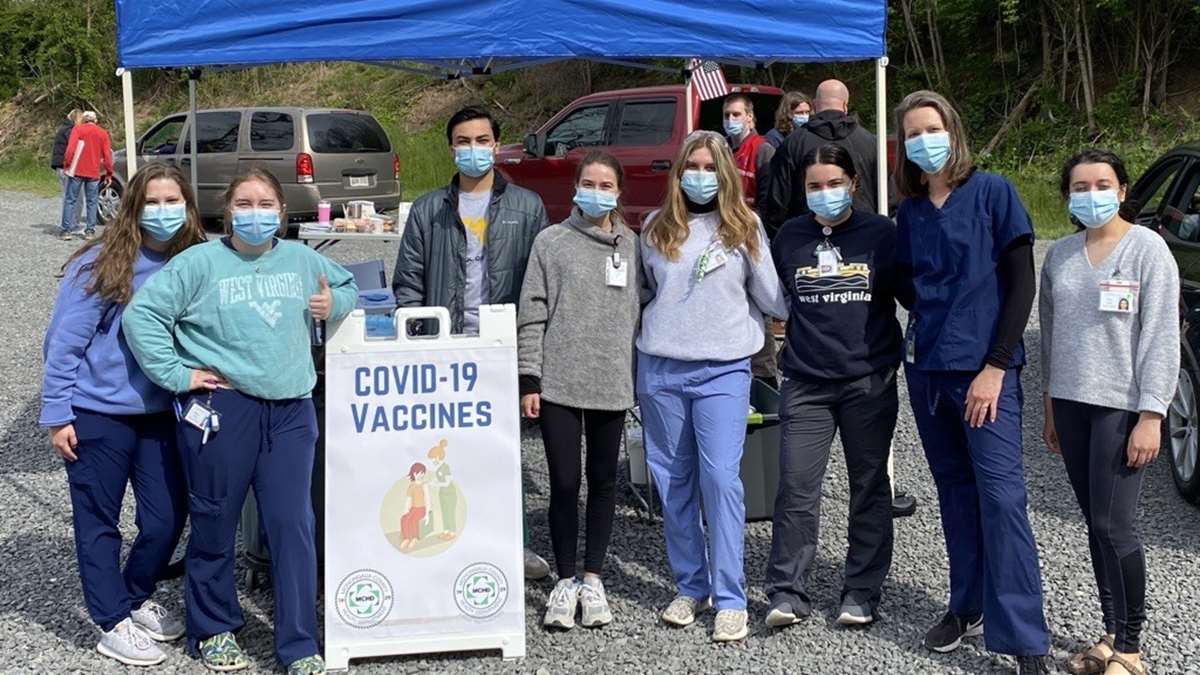 Service
through outreach.
Caring for our communities means being visible. Our nursing faculty and students participate in meaningful outreach and community service initiatives throughout the state and world.
Community & Global Engagement
Many of our faculty continue to practice as healthcare providers in clinics, hospitals and other nonprofit organizations to provide critical services to those who need it. This "real-world" experience gives our faculty (and our students) unique perspectives because they are actively caring for patients. We have faculty-led clinics, including a local diabetes clinic, and provide mental health services to those who need it.
Students and faculty engage in local, state and global healthcare events and activities, including:
Substance Abuse Education Project: A collaboration with the West Virginia Attorney General's Office, this initiative connects nursing students with 8th grade students in the local region to provide education and resources to combat substance abuse, including opioid addiction. Learn more about Understanding Addiction. 
Multidisciplinary UnSheltered Homeless Relief Outreach of Morgantown (MUSHROOM) Project: This program brings together medical, nursing, dental, social work and other health professional volunteers on "street rounds." Students and faculty walk to places around Morgantown where services are needed most, including along rivers and creeks, down the back alleys in town and under bridges.
Forensic Nurse Examiners Program: The Emergency Department at WVU Medicine J.W. Ruby Memorial Hospital provides trauma-informed care for victims of sexual assault and domestic violence 24/7, 365 days a year.
Health Fairs: Students partner with other healthcare students, including School of Medicine, Pharmacy, Public Health and Dentistry in providing resources to our local community health fairs and other related activities.
Rural and Community Health Outreach: Throughout the semester, students may participate in rural health service projects in West Virginia.
Global Health: Students can learn more about global health issues, as well as interprofessional teamwork, by joining one of several study abroad trips.
IPE Oral Health Intervention
This is just a sampling of the reach of our school and the opportunities available to our students. We are an integral part of our community and take pride in providing valuable resources which improve lives of people living all over the world.