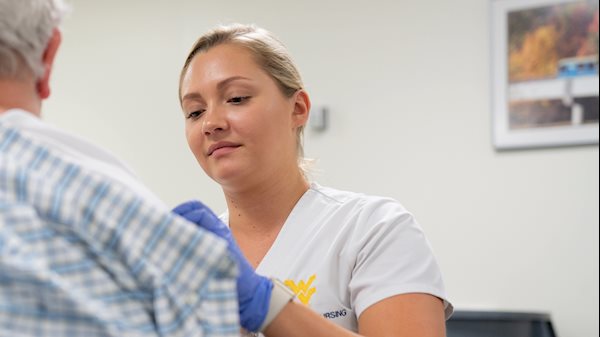 Join the WVU School of Nursing for a virtual Zoom information sessions about our post-APRN certificate program in adult-gerontology acute care.
Wednesday, August 5 @ 6: 30 p.m. (rsvp by August 4)
The program is open to currently licensed and certified family, adult or gerontology primary care nurse practitioners who have at least two years of experience in direct patient care in an advanced practice role.
During the virtual information session, faculty will provide information about the program, review the application process as well as provide a first-hand look into the role.
Please RSVP by to Phillip Engelkemier at phillip.engelkemier@hsc.wvu.edu