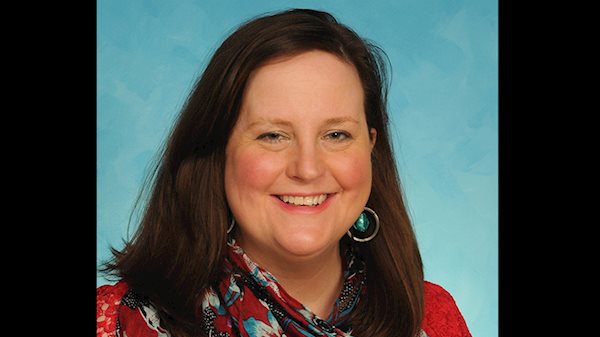 Dr. Toni DiChiacchio, assistant dean of the West Virginia University School of Nursing, has been named a Fellow of the American Association of Nurse Practitioners (AANP) for her outstanding contributions to clinical practice, research, education and policy. She will join an elite class of nurse practitioners during the induction ceremony at the annual conference on June 22, 2017, in Philadelphia, Pennsylvania.
In her role as assistant dean, Dr. DiChiacchio oversees and facilitates faculty practice opportunities and develops community/outreach partnerships for the School of Nursing. She also oversees the School's $1.2 million "Improving Nursing Scholarship, Practice, Innovation, Research and Education to Care for WV (INSPIRE to Care for WV)" grant from the Health Resources and Services Administration. Through this grant, the School is collaborating with new and expanded healthcare partners around the state to strengthen the education of family nurse practitioner students to care for the needs of the vulnerable, rural and underserved of West Virginia, while enhancing the advanced practice role of nurses in the state.
"Toni constantly strives to look for ways to improve patient care while serving as an advocate for healthcare policy and research, specifically as it relates to West Virginia. She is such a valuable member of our team and is very deserving of this honor. We congratulate her on this outstanding recognition," said Tara Hulsey, dean of the WVU School of Nursing.
Dr. DiChiacchio is actively involved in numerous community and professional organizations. She is president of the West Virginia Nurses Association and serves as the West Virginia representative for the AANP. She also is a member of the Monongalia County Board of Health (finance chair); West Virginia Joint Advisory Council for Limited Prescriptive Authority; Future of Nursing West Virginia; and the Pharmaceutical and Therapeutics Committee for West Virginia Bureau of Medical Services.
She is the recipient of numerous state and national awards, including the Outstanding Alumna and Outstanding Student awards, both from the WVU School of Nursing, the West Virginia Nurses Association Politically Active Nurse of the Year award and the Advanced Practice Clinical Excellence award from the American Academy of Nurse Practitioners, among others.
Dr. DiChiacchio received a Doctor of Nursing Practice from West Virginia University, a master's degree in nursing from Florida Atlantic University, an associate's degree in nursing from Indian River State College and a bachelor's degree in accounting and economics from Shepherd University.
The AANP has inducted less than 700 individuals during the 17-year history of the program. Dr. DiChiacchio joins only four NPs from West Virginia who have been named Fellows, including Dr. Alvita Nathaniel, professor and chair of the WVU School of Nursing's Charleston Division.
For news and information on the WVU School of Nursing, follow us on Twitter @WVUSoN, like us on Facebook or visit nursing.hsc.wvu.edu.
-WVU-
tec/6.19.17
CONTACT: Tara Curtis, WVU School of Nursing
304.581.1772, tecurtis@hsc.wvu.edu
Visit http://wvutoday.wvu.edu daily for the latest news from the University.
Follow @WVUToday on Twitter.