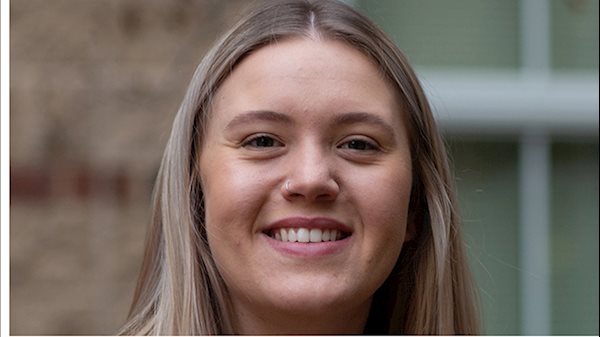 Opportunities to broaden the scope of their health care studies and make global connections await West Virginia University's most recent Gilman Scholars this year in Santarem, Brazil.
The two Gilman Scholars include Ciara Stewart, a senior nursing student from Washington, Pa. Ciara plans to travel to with the School of Nursing and the Amizade Global Service Learning program for four weeks in April, gaining supervised clinical rotation experience while also learning Portuguese and reflecting on global citizenship in the health professions.
"The Gilman Scholarship will help me follow my passion," Stewart said. "I feel very blessed to have parents who support what I want to do, and to have the opportunity to gain international experience and learn more about the healthcare system in Brazil."
Jordan Douglas Wheatley, a senior exercise physiology student from Madison, WV, is also a recipient of this year's Gilman Scholarship.
The U.S. Department of State's Benjamin A. Gilman Scholarship enables students to gain skills that are critical to the country's national security and economic prosperity while gaining an enriching cultural and career-building experience.
"Education abroad is a critical component of higher education and this award gives students the resources to travel, when they otherwise might not have been able to," said Cate Johnson, assistant director of the ASPIRE Office.
Students who are interested in applying for this or other nationally competitive scholarships can email aspire@mail.wvu.edu for an appointment.
Applicants for the Gilman Scholarship are certified by the Office of Global Affairs and Financial Aid.