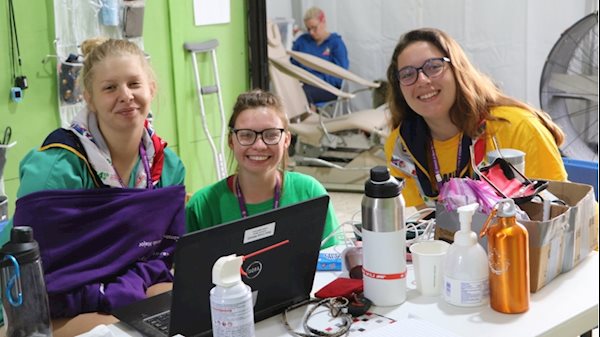 Faculty from the School of Nursing will offer a presentation on Wednesday, Dec. 11, from noon to 1 p.m., to discuss nursing student learning outcomes met through a large "camp" clinical learning experience at this summer's 24th World Jamboree.
The Jamboree included 50,000 Scouts from 160 countries at the Summit Bechtel Family National Scout Reserve near Beckley.
School of Nursing students were able to interact with Scouts from around the world.
The lunch will take place in the Teaching Scholars Program Conference Room, 2256. Seating is limited. Register with gmarshall@hsc.wvu.edu by Wednesday (Dec. 4) in order to receive a box lunch.