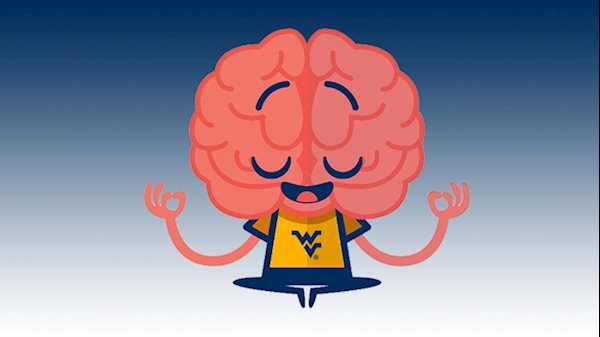 Make the months of May and June abundantly full of focus as the WVU Mindfulness program rolls into spring with greater resilience, presence and well-being in mind.
Starting May 16-June 29, the newly opened Wellness Studio (G-278, Health Sciences South) will host three weekly 20-minute mindfulness meditation sessions. Whether beginner, experienced or somewhere in between, feel free to take time out of your busy schedule to stop by and find your center (figuratively, of course).
Meditation days and times will be as follows:
Wednesdays, 1:15 p.m.–1:35 p.m.
Thursdays, 11:15 a.m.–11:35 a.m.
Fridays, 10:00 a.m–10:20 a.m.
Additionally, if you find yourself needing more peace of mind, you're in luck. Beginning May 14-June 25, a six-week Mindful Steps to Stress Less series will take place every Monday from 8 a.m. to 9 a.m in the Wellness Studio. The series focuses on different themes each week from mindful eating and mindful communcating to the science of mindfulness research, all designed to create better mind-body connectivity and positively influence your relationship to stress.
Classes and sessions will be hosted by a trio of experienced instructors, including: neuroscientist Julie Brefczynski-Lewis, clinical psychologist Laurel Faulkenberry, and yoga teacher and stress management specialist Nicole Gauthier-Schatz.
All mindfulness-related events are free for students, faculty, staff and employees of WVU and Ruby Memorial Hospital. Participants can attend sessions individually or in sequence, walk-ins are welcome.
---
To register or for more information contact mindfulness communications specialist Anthony Danko (Anthony.Danko@hsc.wvu.edu).