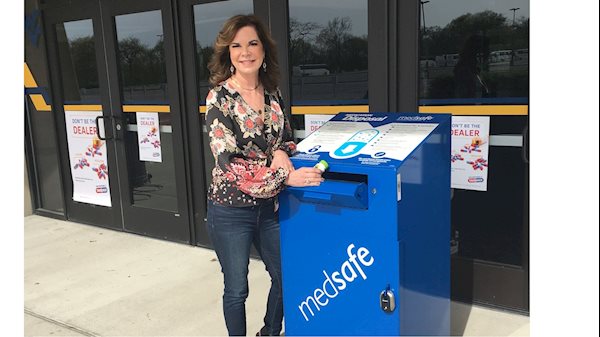 The WVU Office of Health Promotion and Wellness, in partnership with University Police collected medications for disposal at the WVU Coliseum.
Dean Dr. Tara Hulsey is also the Vice President of Health Promotion and Wellness and is seen here with our collection box. Approximately 28 gallons of medication were dropped off by 31 people during National Drug Take Back Day.
If you missed the event, you can still drop off unwanted medicines 24/7 in the WVU Police Department lobby at 992 Elmer Prince Drive, Morgantown. Free visitor parking is available.