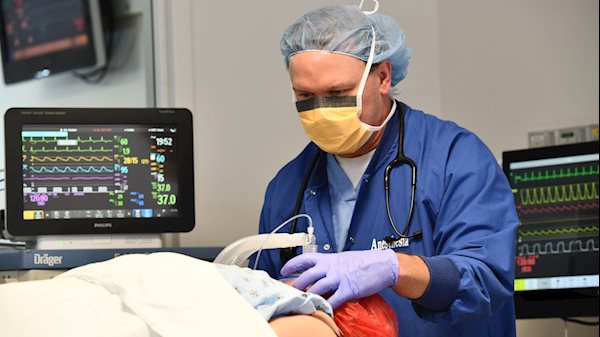 The WVU School of Nursing is now accepting applications for its Doctor of Nursing Practice – Nurse Anesthetist Program.
This full-time program will require students to take 88 credits over three years or nine continuous semesters. The minimum amount of clinical time is 2,000 hours, but graduating WVU DNP nurse anesthetists will likely exceed that minimum.
The graduate will earn a DNP degree and be eligible to sit for the National Certification Exam (NCE), a board exam administered by the National Board of Certification and Recertification of Nurse Anesthetists (NBCRNA). Candidate graduates who pass the Certification Exam become Certified Registered Nurse Anesthetists or CRNAs. Please click here for answers to commonly asked questions about the program.
Applications are being accepted until November 1, 2020.