Meet Kasey.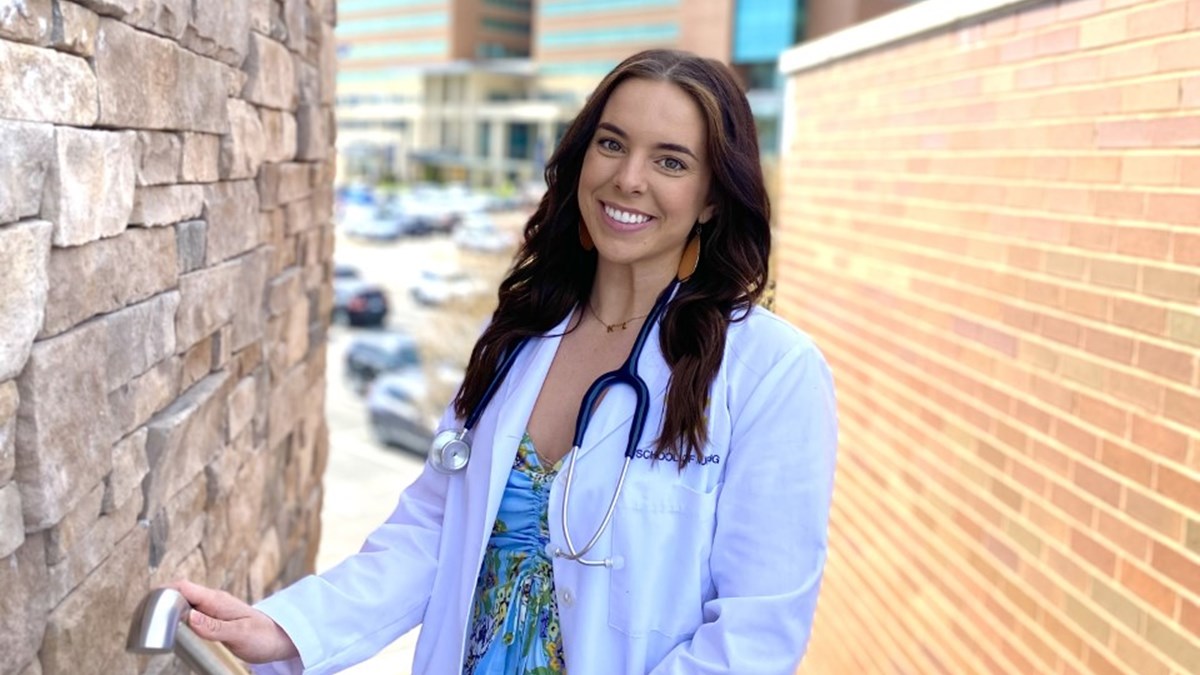 Dedicated to the Health and Wellbeing of the Next Generation
What made you consider nursing as a program of study?
I have always been passionate about the medical profession since I grew up around my father. I loved going into the cath lab with him and watching different types of procedures. The hospital fascinated me, and I knew I wanted to work here one day. I enjoy serving others and I knew nursing would give me endless opportunities to do that.
Did you have an ah-ha moment about wanting to become a nurse?
I am dedicated to health and wellness and thought I would grow up to be a health teacher for middle schoolers one day. When I was in high school, I realized that the pediatrician's office was a place that I could someday work and have a career while still dedicating my time to the health and wellbeing of young kids.
Why did you choose WVU School of Nursing?
The simple answer would be that I was born and raised right here in Morgantown! I have three sisters who also attended WVU. WVU SON was more financially affordable and getting my education at a Level 1 Trauma Center and University hospital couldn't be passed up.
Could you share a positive experience from your time at the SON?
My preceptor Amber Thompson on 9SE gave me the best leadership experience during my senior year. She went above and beyond to help me learn, grow, and be involved in patient care. Amber allowed me to get out of my comfort zone and practice skills that are essential to any bedside nurse. She was always there to answer all my questions but helped bring out my confidence in my ability to care for patients on my own. She made working three 12s a week, both dayshift and nightshift, the most rewarding experience. I couldn't be more thankful to have ended nursing school on this unit and I owe a lot to Amber!
What's one piece of advice you would give your freshman self?
You know a lot more than you think, and you don't have to question yourself so much! Confidence goes a long way, you won't know all the answers, but you will make it through.
What are your plans after graduation?
I have accepted a job at WVU Children's in the NICU.
How do you feel WVU prepared you for your next chapter?
I feel WVU has well prepared me for the next chapter here at WVU Medicine. I have made so many relationships with professors, clinical instructors, and nurses that will help me succeed in my future endeavors as a nurse.
Anything else you'd like to add.
A HUGE shoutout to Beth Minchau! I think there is a lot of us that would've given up sophomore year if it weren't for you. Your teaching, your life lessons, your attitude every day in class is something that all of us students will hold on to forever. You truly were the best and we can't thank you enough!!