Meet DeAudra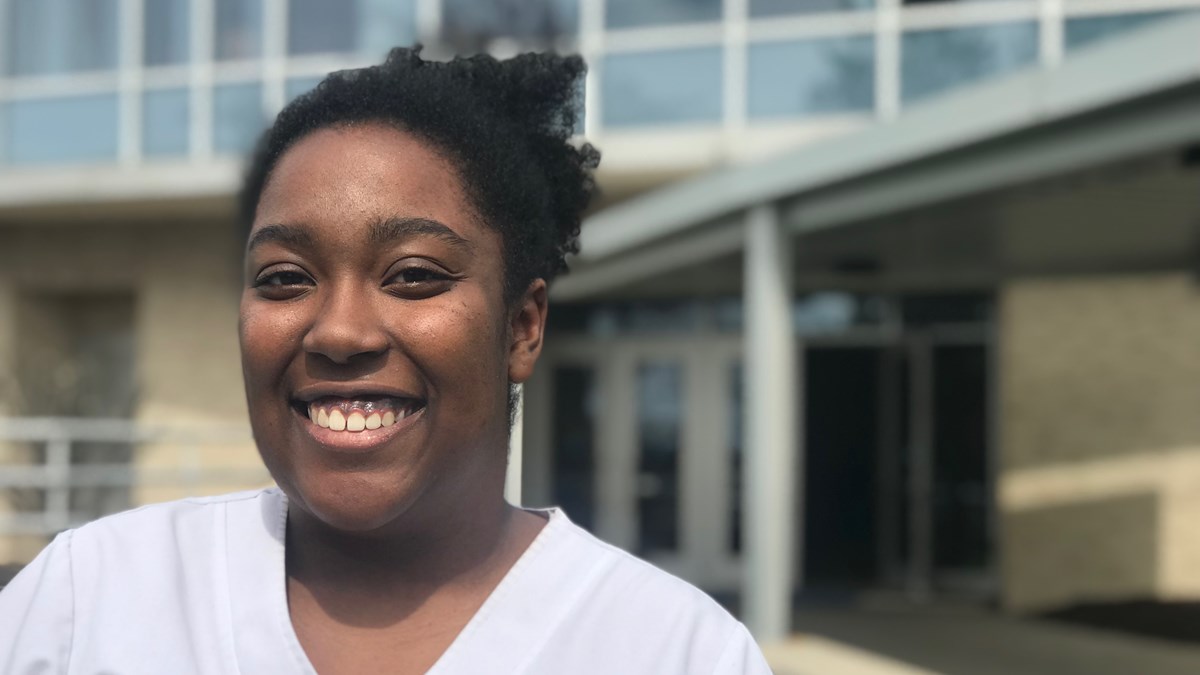 For DeAudra Daniels, choosing WVU was an easy decision.
"I chose WVU because it was the place that made the most sense for me," she said. "I knew WVU had an excellent nursing program with a high NCLEX pass rate, so I would be able to get the education and experience that I needed to prepare me for my career. This was perfect for me because I could be on my own away from home, learning about the world, while also being close enough that I could drive back for the weekend if I wanted to."
If DeAudra could go back to being a freshman, she would tell her younger self to utilize all the resources the School of Nursing has to offer.  "There are whole tutoring programs and plenty of upperclassmen who are willing to help you study and learn different concepts," she explained. 
Getting involved is also an important component to being a nursing student. "I'm very excited that our Student Nurses Association is really growing because it's such a great resource for nursing students." Added DeAudra. "My freshman year, I didn't know anything about it, but now, we have a whole freshman outreach and peer mentoring program and it's just amazing to see all of the great things that are happening in our nursing community."