Meet Annie.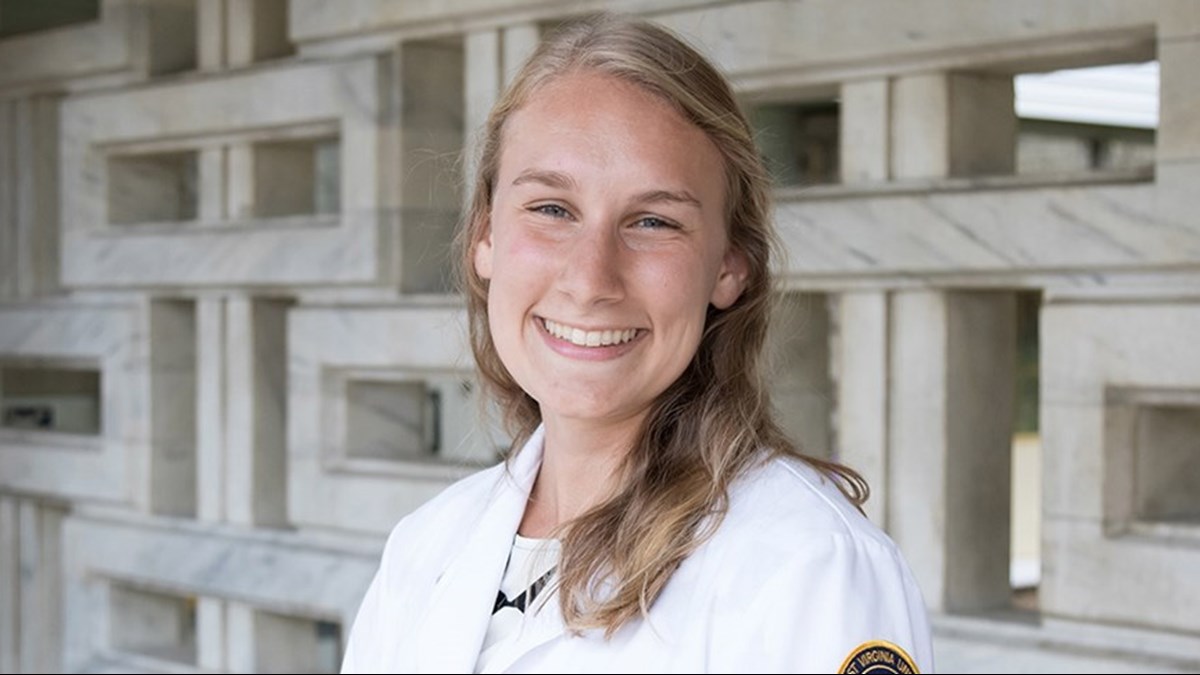 Annie Royek, a senior nursing student from Corry, Pennsylvania, plans to work in critical care/trauma, with the ultimate goal of obtaining a Doctor of Nursing Practice degree. As the outgoing president of the Student Nurses Association, she has honed her leadership skills and connected with fellow nursing students, alumni and faculty.
Why did you choose the WVU School of Nursing?
I decided to major in nursing because I have always wanted to enter the medical field. I thought nursing would be a good place to start, and it would give me the opportunity to advance my career one step at a time. There are so many different pathways you can take, and I liked having that variety. I ultimately chose WVU for their nursing school reputation, the availability of a Trauma 1 hospital and the new experiences I knew I would get. And, I also loved the school colors and football!  
There are so many pathways you can take in nursing, and I like having that variety. I ultimately chose WVU for its nursing reputation, the availability of a Trauma 1 hospital and the new experiences I would have.
What did you like best about the WVU School of Nursing? What is the most challenging?
The support of the professors and hands-on learning environment. I also liked how challenging the program is. In addition to doing the course work, you learn time management and how to handle a heavy workload.
I think the most challenging thing about the nursing program is time management and the workload. For me, it wasn't necessarily hard content or hard work, it is just a lot of work and you have to learn how to manage it. It was also an adjustment to learn to think like a nurse. But, any challenge helps you grow and molds you into becoming a great nurse.
When you are not studying or at the school of nursing, you are ...
At the WVU Rec Center taking one of my favorite exercise classes, volunteering with the Mountaineer Guides or enjoying the outdoors (hiking, biking, hammocking or throwing a Frisbee).
What is one thing people might not know about you?
I grew up on a family-owned/operated dairy farm, which is actually where I first became interested in the medical field.
What was your favorite spot on campus?
My favorite spot to study on the WVU campus was the second floor reading rooms in the downtown library – hands down. When I wasn't studying, my favorite spot was the Mountainlair green on a cool Friday evening or the football stadium during a big game.
Favorite Food?
You can never go wrong with pizza or anything sweet, but I guess I'll go with Italian. Lasagna, spaghetti ... anything Italian does the trick.
Gold or blue?
Definitely gold! It's too hard to match blue jeans with a dark blue shirt!