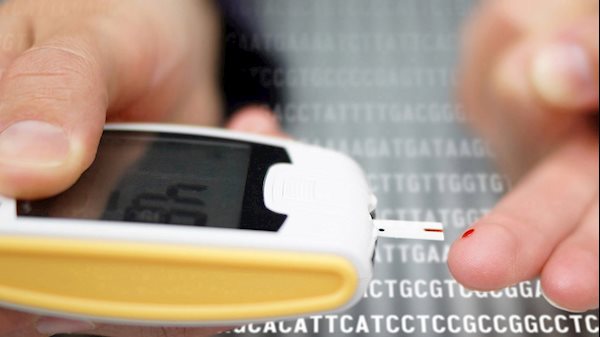 As more and more West Virginians struggle with chronic illness, West Virginia University is taking a creative approach to address the growing healthcare needs of the state.
Through a partnership with the WVU School of Nursing and Monongalia County Health Department, patients with diabetes will now a have a new resource to help treat their illness through education and diabetes management. On Friday, Oct. 14, 2016, a new Diabetes Clinic will be offered at the Health Department from 8:30 a.m. to 12:30 p.m.
Kendra Barker, DNP, APRN, FNP-BC, a nationally certified diabetes educator and member of the School of Nursing faculty, will lead the clinic and hopes that this new resource will benefit those struggling with this disease. "Diabetes affects nearly 185,000 West Virginians - a staggering number. Through this partnership with the Health Department, our goal is to provide counseling, education and diabetes management resources to those who need it. We believe this important outreach and healthcare initiative will help us address this growing problem in our state, while improving overall patient care."
A 2014 report from the National Center for Chronic Disease Prevention and Health Promotion states that more than 29 million Americans suffer from diabetes, including eight million who go undiagnosed. According to the latest WV Vital Statistics available, the 2010 West Virginia Behavioral Risk Factor Surveillance Report summary indicates nearly 12 percent of West Virginians have been diagnosed with the disease.
"Identifying unique opportunities to improve healthcare is vital to our state and to our community. We are pleased to partner with the WVU School of Nursing to offer these services to the patients who need it. This is a tremendous opportunity to provide quality healthcare and help address a growing problem affecting a large number of West Virginians. Having access to diabetic evaluation and management is offering treatment from at both the preventative and chronic disease management ends of the spectrum," said Dr. Lee B. Smith, Executive Director and County Health Officer of Monongalia County Health Department.
The Diabetes Clinic will be open to patients, by appointment, every Friday from 8:30 a.m. to 12:30 p.m. Patients may call to make an appointment or they may get a referral from their healthcare provider for clinic services. For more information, contact Jennifer Goldcamp, RN 304-598-5119.
For news and information on the WVU School of Nursing, follow us on Twitter @WVUSoN, like us on Facebook or visit nursing.hsc.wvu.edu.
Visit Monongalia County Health Department or Facebook for more information on news and services.