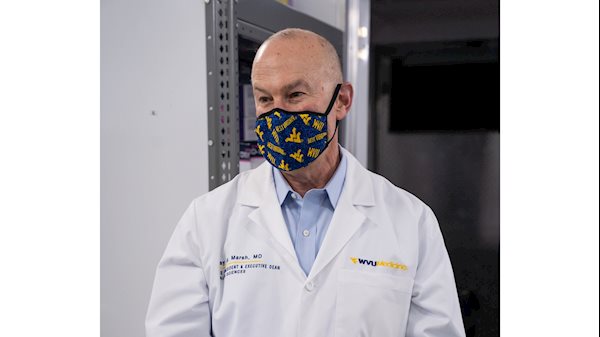 WVU Health Sciences faculty, staff and students are invited to join a live session to answer questions, hear concerns and provide guidance for the Health Sciences campus community.
The live session will be held Wednesday, Sept. 9 at 5 p.m. through an online webcast.
"We invite all members of our Health Sciences community to join the conversation and submit their questions," said Clay Marsh, Vice President and Executive Dean of Health Sciences. "We want everyone to understand the new surroundings in which we find ourselves, so we can protect ourselves and each other as we carry on our research and educational activities."
In addition to Marsh, panelists will include:
Jeff Coben, Dean of the School of Public Health;
Tara Hulsey, Vice President of Health Promotion and Wellness, Dean of the School of Nursing;
Fotinos Panagakos, Interim Dean of the School of Dentistry;
William Petros, Dean of the School of Pharmacy;
Laura Gibson, Senior Associate Vice President for Research and Graduate Education, Vice Dean of Research, School of Medicine;
Norman Ferrari, Vice Dean for Medical Education, School of Medicine;
MaryBeth Mandich, Vice Dean of Professional and Undergraduate Programs, School of Medicine.
Marsh will begin the live event with remarks, then a question and answer session will be held. Questions can be submitted online.