May Commencement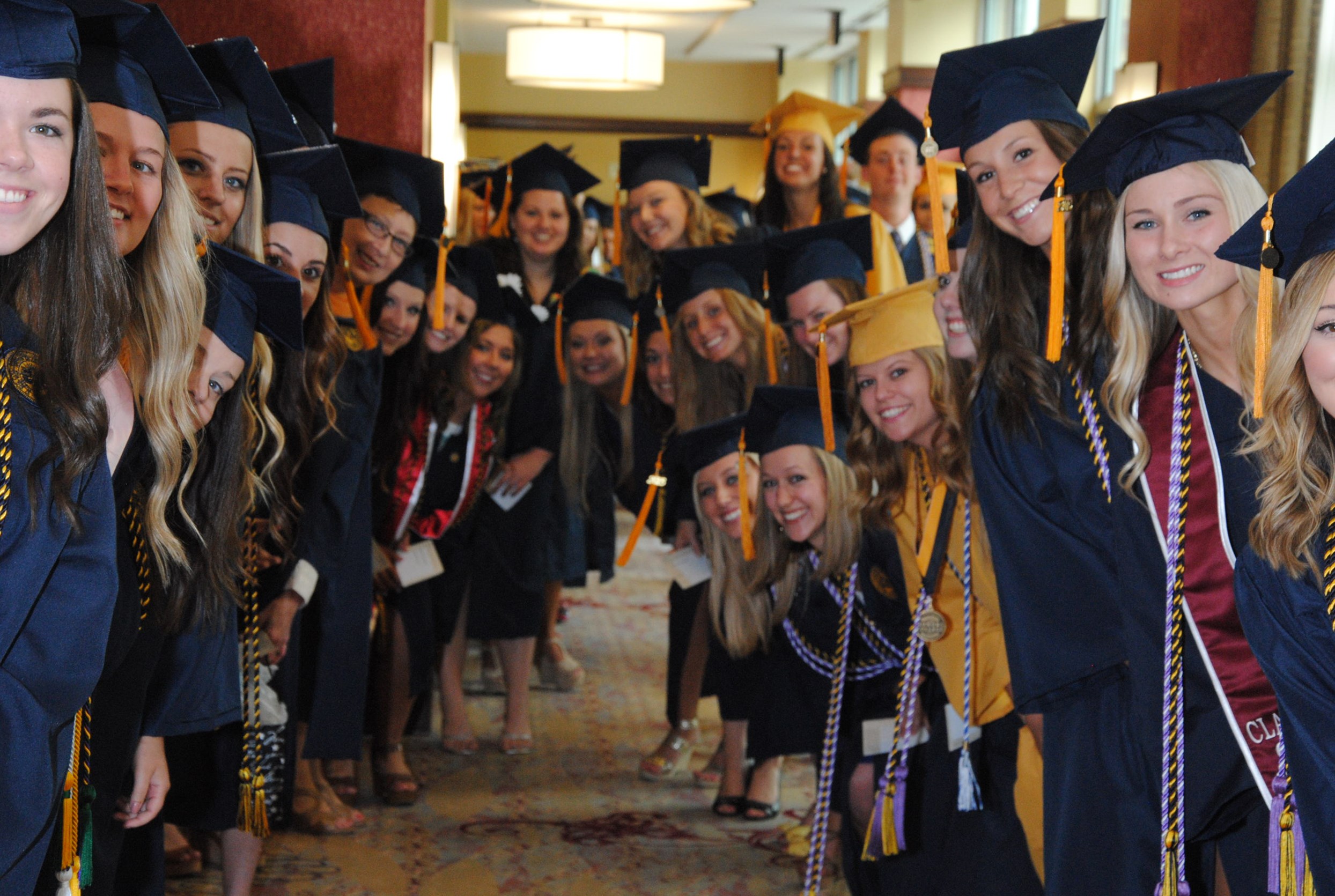 Commencement ceremonies prove to be an exciting day in university life when the men and women who come to this institution seeking higher learning, and in the School of Nursing's case, preparation for a profession, have completed this challenge and are ready for the recognition the university confers with awarding of the degree. We look forward to acknowledging and celebrating the accomplishments of our fine graduates.
Our commencement ceremony will be held on Saturday, May 12, 2018, at 4:00 p.m. at the Creative Arts Center.
Details to follow.
Regalia
Academic regalia (cap & gown) is required for commencement. Nursing students are encouraged to purchase their regalia from the HSC Bookstore to ensure receipt of the correct regalia and tassel. Please contact Chuck Bowers at (304) 293-4849 to order your regalia.